Having experienced serious anaemia where I needed 6 units of blood and a little while in hospital I think this is great in it's simplicity and ultimately in it's importance considering how many people in the world suffer from this condition.
I've often thought to myself that if everything went pear shaped there would be no tablets etc prescribed by the doctors, people would have to start sort themselves out, so I've always figured that I would get hold of some cast iron and from somewhere and cook with it or scrape it to see if it would release some digestible iron, I've no idea if this is a practical approach but getting one of these iron fish might be, I'd imagine it will last for year and years...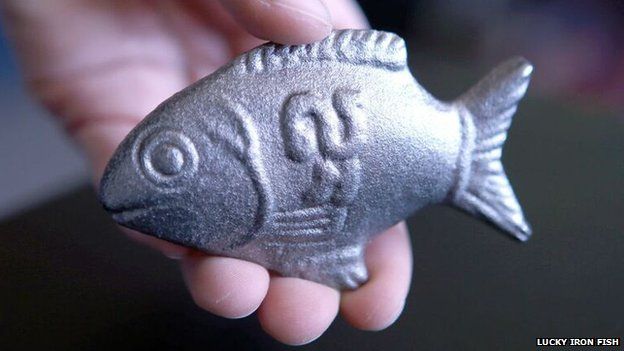 Christopher Charles, PhD - Inventor of the Lucky Iron Fish


M.D. Candidate, McMaster University, Canada and V.P. Global Health, Canadian Federation of Medical Students
Lump of iron
Dr Charles had a novel idea. Inspired by previous research which showed that cooking in cast iron pots increased the iron content of food, he decided to put a lump of iron into the cooking pot, made from melted-down metal.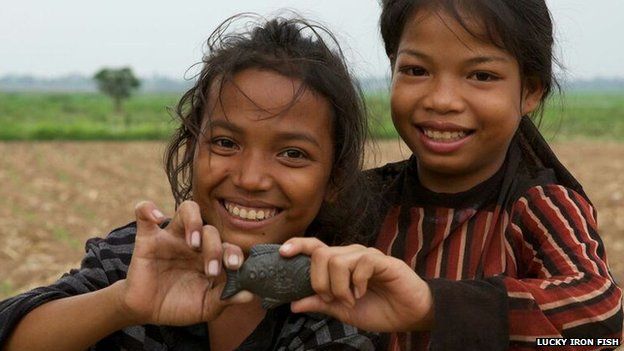 His invention, shaped like a fish, which is a symbol of luck in Cambodian culture, was designed to release iron at the right concentration to provide the nutrients that so many women and children in the country were lacking.
The recipe is simple, Dr Charles says.
"Boil up water or soup with the iron fish for at least 10 minutes.
"That enhances the iron which leaches from it.
"You can then take it out. Now add a little lemon juice which is important for the absorption of the iron."
If the iron fish is used every day in the correct way, Dr Charles says it should provide 75% of an adult's daily recommended intake of iron - and even more of a child's.
Trials on several hundred villagers in one province in Cambodia showed that nearly half of those who took part were no longer anaemic after 12 months.
You can read about the Iron Fish
here on the main luck Iron Fish website
and here On the
BBC
The article's on the BBC